Happy Valentine's day, everyone! Here are some simple but pretty crafts to spruce up your home, school, or office in honor of this heart crazed holiday :) The best thing about these crafts is that they can be made with whatever you already have at home–paper, scissors, stapler, twine–and can be easily recycled!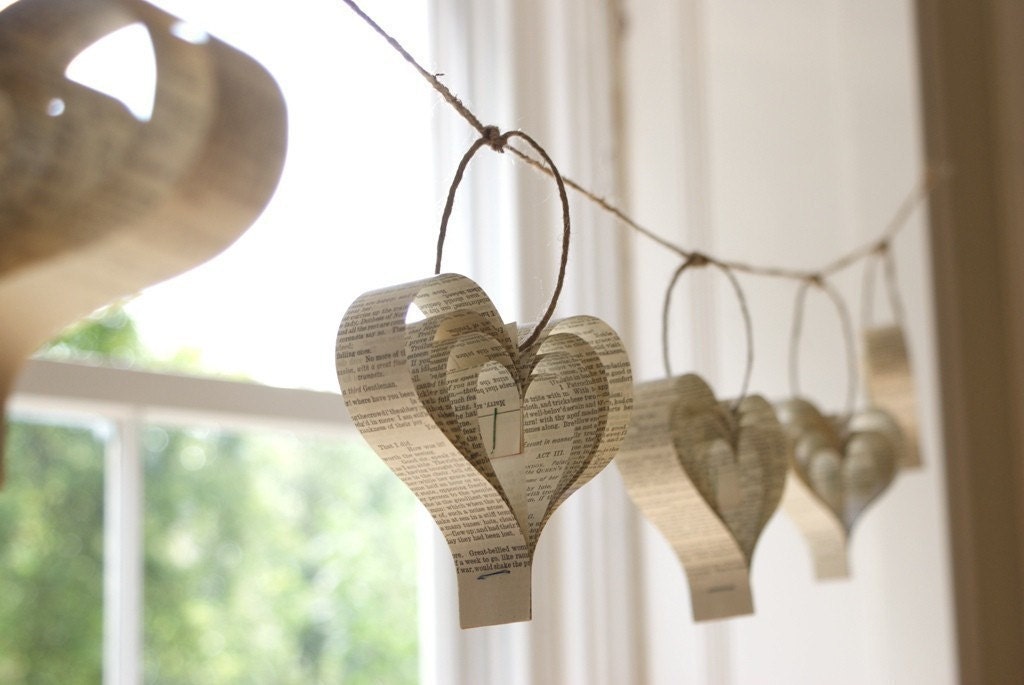 How cute are those owls??? You'll never guess they're made of toilet paper rolls! Debbie from happyclippings.com made these with her daughter. Here's her tutorial. I'm amassing a pile of toilet paper rolls for some other project (you'd be surprised at how versatile they are for craft projects!) but this is a great one to use the rolls for. How cute would these be for a baby shower??
While I feel like Valentine's day has become a commercial holiday instigated by corporations hell bent on selling the idea of love to the unwitting public in the form of chocolate, flowers, and Hallmark cards, Valentine's day actually holds a lot of memories for me. NOT because of some romantic incident that happened years ago or the memories of a puppy love, but because it was at a Valentine's day class party in the fourth grade that I said goodbye to my best friends for the last time in Chattanooga, Tennessee and a few days after moved to South Korea with my family where my American self was soundly pounded by culture shock. Let's just say, amongst many other things, Valentine's day in Korea is slightly different than in the U.S.
I'm not overly fond of the consumeristic nature of this holiday and the excess of red and pink products at any given store around this time of year but when the husband wants to take me out for a nice dinner on a night that happens to fall around this day, I'm not going to argue ;) Just please don't get me a box of chocolate shaped like a heart!